......................................
THE PET PRAYER LINE
​Prayers for Pets...and People, too!

Pet Prayers,

Healing Prayers for sick or missing pets,

Pet Memorials,  People Memorials

Prayer Chain

Established in 1999, we are the ORIGINAL group called "The Pet Prayer Line" and were one of the first internet prayer chains for animals. We have been without a website for some years, but our prayer chain has remained active. Now we have a website once again. Today, our prayer chain consists of many members from all over the world. We offer prayers for animals and people for whom we receive prayer requests. Our prayer list is sent once a week via email to all members of the prayer chain. Urgent prayer requests are sent out to our Emergency Prayer Team as quickly as possible after they are received, and are also added to the weekly prayer list. Updates, praise reports for answered prayers, as well as a Memorial Section for deceased pets and people, are also posted on the weekly prayer list. The Pet Prayer Line is featured in the book Miraculous Pet Recoveries by Les Sussman (available through Amazon.com).

You do not have to be a member of our prayer chain to submit a prayer request, update, or praise report for either a person or an animal. However, you must join the prayer chain in order to receive the weekly prayer list. Subscription and membership are free. You can find information on how to join by going to the subscribe link below.


The patron saint of The Pet Prayer Line is St. Francis of Assisi. We are a non-denominational group, and our prayer chain has members of all faiths from all over the world. All are welcome to submit a prayer request and/or join our prayer chain.

We hope you will enjoy visiting our pet prayer website! Please tell your friends about us.
​ Throughout the site you will find "Like" and "Share" buttons for most social media sites. Also spread the word among any groups or internet forums to which you belong. We would greatly appreciate your spreading the word about The Pet Prayer Line and our new website!
Founder, The Pet Prayer Line
Are you or someone close to you heartbroken
over the loss of a beloved family member or animal companion?
Honor their loved one's memory forever with a
hand-drawn or painted portrait!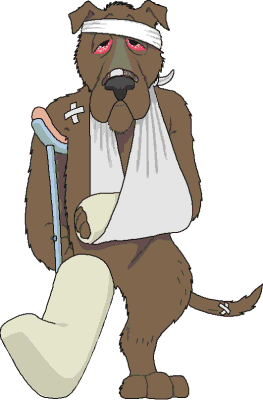 TO SUBMIT A PRAYER REQUEST FOR A PERSON OR ANIMAL
click here
​​
Our extensive pet prayer chain will pray for each pet or person for whom you submit a prayer request.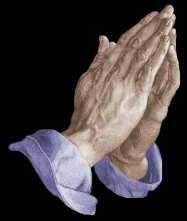 Simply sign up and pledge to pray for all the individuals on our prayer list, which is sent out via email once a week. In addition, you can opt to join our Emergency Prayer Team, which receives prayer requests that are too urgent to wait for the weekly prayer list.  PLEASE NOTE THAT YOU DO  NOT HAVE TO JOIN OUR PRAYER CHAIN TO REQUEST PRAYER.
​

TO JOIN OUR PRAYER CHAIN, 
​
FILL OUT FORM BELOW
PRAYER FOR  ANIMAL HEALING
Heavenly Father, the bond we share with our friends of other species is a wonderful and special gift from You. We now ask You to grant our special animal companions your Fatherly care and healing power to take away any suffering they have. Give us, their human friends, new understanding  of our responsibilities to these creatures of Yours. 
They trust in us as we trust in You. Our souls and theirs are on earth together to share friendship, affection, and caring. Hear our heartfelt prayers for these, Your ill or suffering animals. Fill them with healing Light and strength to overcome whatever physical weakness they have: (Here mention the names of the animals needing prayer).
 
Your goodness is turned upon every living thing; Your grace flows to all Your creatures,
touching each of us with the reflection of Your love. Grant our special animal companions long and healthy lives. Bless our relationships with them, and if You see fit to take them from us, Help us to understand that they are not gone from us, but only drawing closer to You.
May good St. Francis of Assisi, who honored You through all Your creatures. watch over our animal friends until they are safely with You in eternity,
where we hope to someday join them in giving You honor forever. Amen.
>
 
© 1999 by Gloria  J. Pinsker, The Pet Prayer Line. May not be reproduced in any way without written permission

IF YOU ARE VIEWING THIS SITE ON YOUR MOBILE DEVICE, PLEASE VISIT OUR FULL WEBSITE FOR MORE INFORMATION.
Heading 2